How Much Time Does A Home Inspection Take?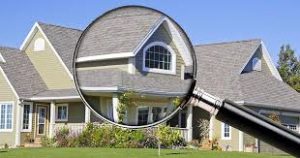 A home inspection is a fantastic plan and commonly a necessary procedure when purchasing a new house. The process usually consists of a fundamental assessment of a building examining the structure of the building, the roof, air conditioning and heating unit, and lastly the condition of pipes connections. Its primary goal is to give you the real condition of a home before you can invest your fund in a new home. If neglected, you are likely to be a susceptible target for a defective structure that will cost you a great deal of money in the foreseeable future regarding making repair work.
What a Home Inspection Features
A home inspection is reliant on the number of disruptions, design, and measurements of the property, such that compact homes spend minimal time compared to bigger homes. The inspection time frame can also be evaluated based on flooring coverage. As an example, a 1000-square foot of the floor is probably to get one and a half hour. Normally, it may consume between 2 to 3 hours. Here's what to count on throughout a home inspection: A home inspector will check out a house's HVAC system, interior plumbing, and electrical systems, roof, attic, floors, windows and doors, foundation, basement, and structural components, then offer a written report with outcomes. This is one of the regular inquiries our customers consult is if the buyer or seller should be present in the inspection. The answer is yes! All real estate agents should participate in home inspections.
When buying or selling a house, the home inspection is an essential part of the procedure. This applies to both the buyer's agent and the seller's agent. Each has a client to represent and should be present at the home inspection. The inspection report is usually the basis for a list of repair items that the buyer wants the seller to address. Distributing the report helps correspond any concerns (in detail) to the seller. The home inspection report is available within 24-48 hrs of it being performed. Once all the inspections reside in, you can begin working out with the buyer/seller. In most conditions, you do not really need to repair your home before you sell it, just as long as you are upfront and honest through the course of the purchase.
At Sterling Home Inspection Service, our Licensed Home Inspector St Augustine FL will spend 3 to 4 hours thoroughly evaluating all aspects of the home you are purchasing, from the roof to the foundation and all areas in between. We provide the most advanced home inspection on the market. Call (904) 794-2104 Today or Click here to Schedule Online 24/7.